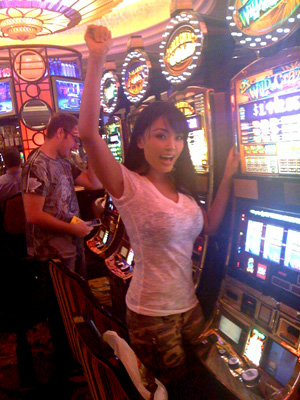 Okay . . . maybe I did not win a million dollars.  But I did win a whoppin two bucks at the $1 slot machine!! Woo Hoo!!

I made it back from Vegas last night!!  Totally exhausted now, but I had SO much fun!! I'm SO excited about the photoshoot in Sin City!!!  Stay tuned for preview photos coming soon!
How do you like the new look of the blog?