If I look at another cake or dessert, I think I will be sick to my stomach.  LOL …  Click here to view the day of and before my actual birthday.
Here are a few more iPhone photos of some of the 'events' that followed my birthday . . .
A surprise party at the bowling alley . . .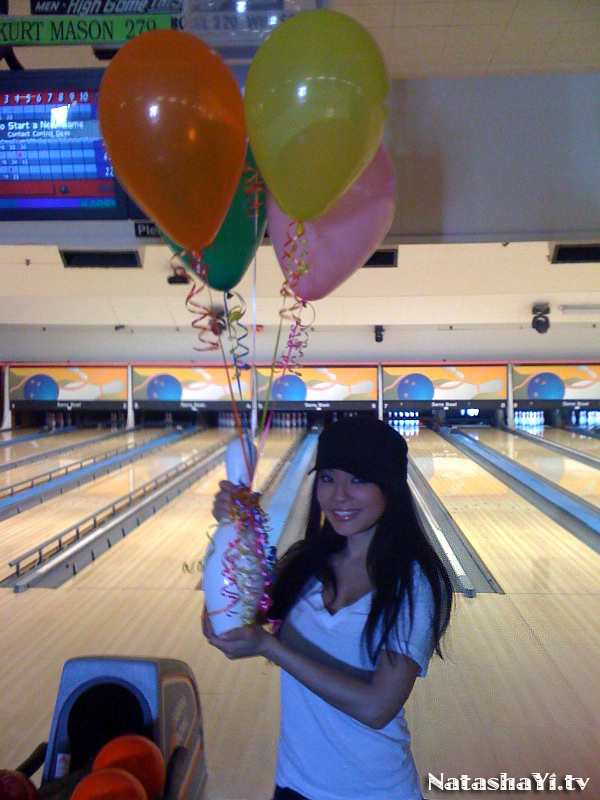 Ice Cream Cake!  I couldn't resist.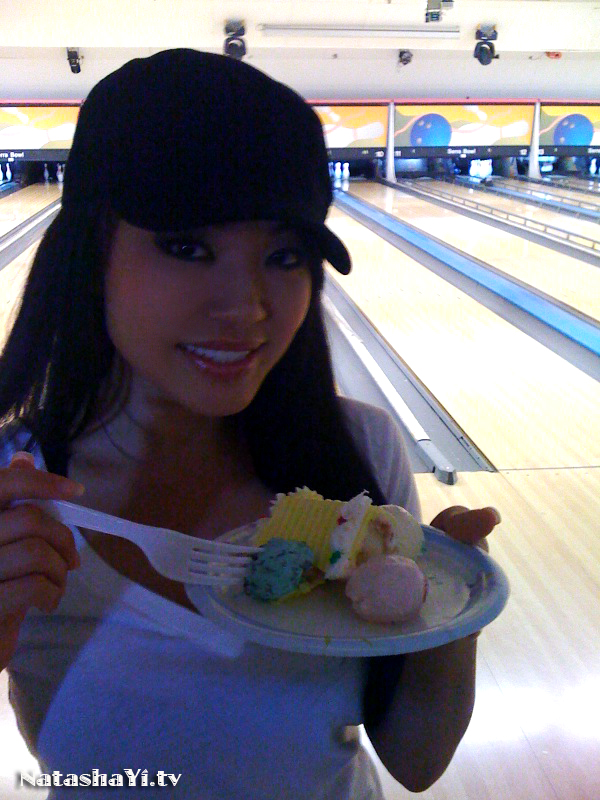 Another birthday dinner at one of my favorite sushi restaurant with mochi balls to finish off the dinner!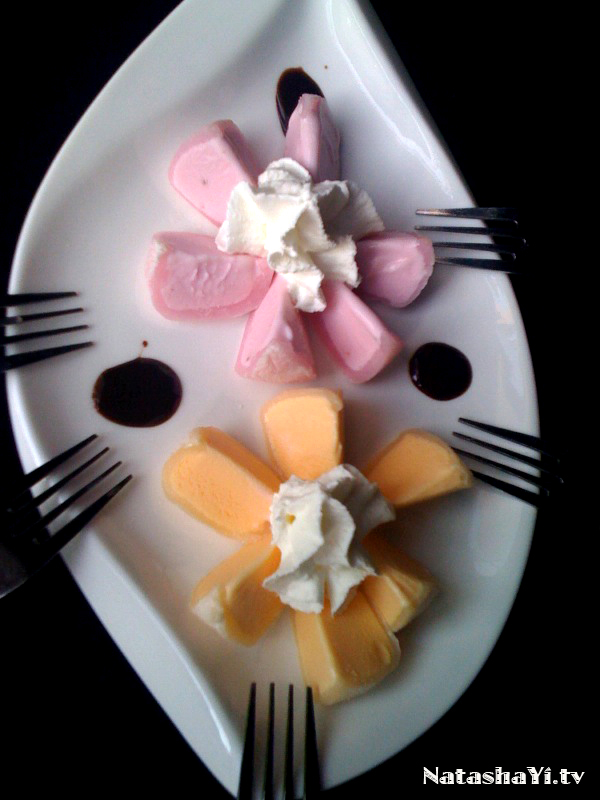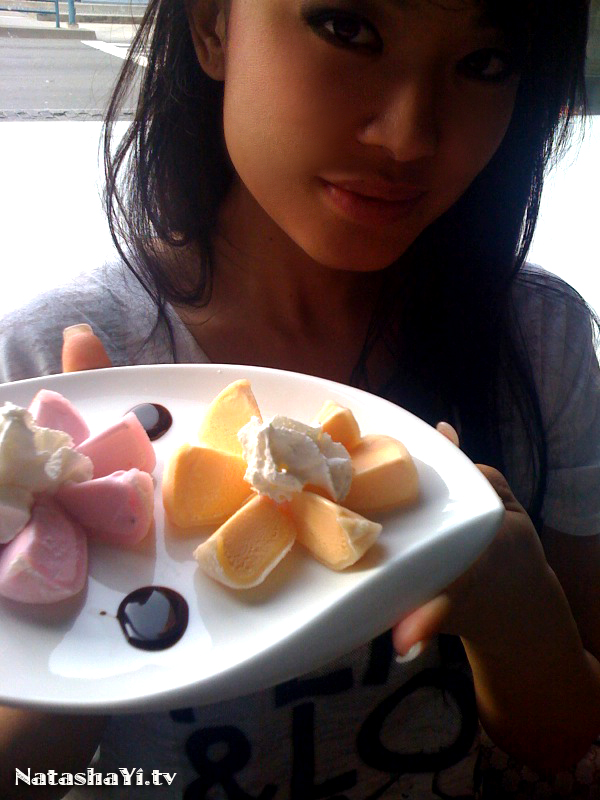 The next day, I had a photoshoot in L.A.  MORE cupcakes from 'Sprinkles Cupcakes' waited for me in one of the rooms at the location!  Don't even ask how I fit into the wardrobe they had for me this day.  :-/