I LOVE vacations!!  This trip was a much needed one.  I originally wanted to go to Mexico, but with the swine flu scare, I decided to head back to Maui.  I finally had the opportunity to surf! I took a private lesson with an amazing company called Swell Women.  Check them out at SwellWomen.com Learning to surf was my favorite part of the trip.  Besides losing my bikini bottom almost every time I stood up on my board, I feel like I was born to surf!!  Here are some photos from my vacation:
This picture is proof that you have to PAY ATTENTION!! . . . you never know where the next message is going to come from.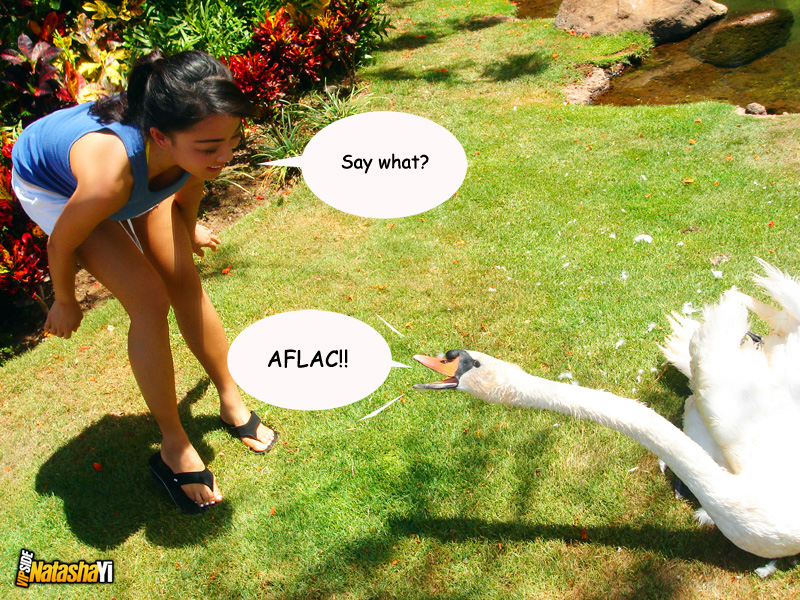 I asked a tourist to take a photo of me so I could post some vacation shots of my site.  When I got home, all the pictures looked like this!  Sorry about the close up. 😛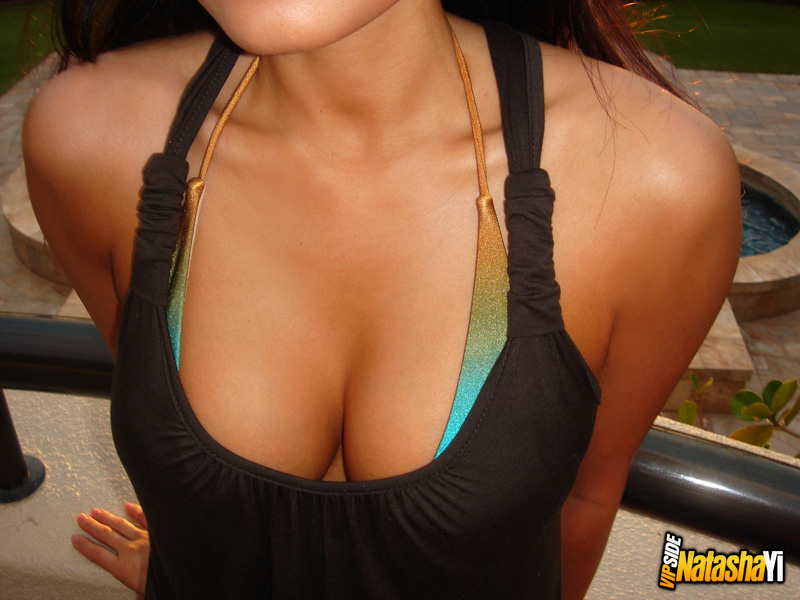 I started off my mornings in Maui with a yoga session by the water.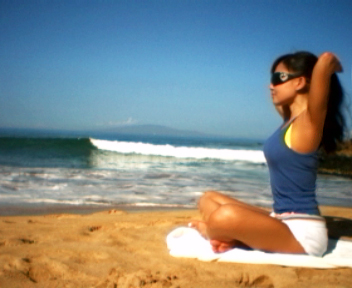 STRETCH!!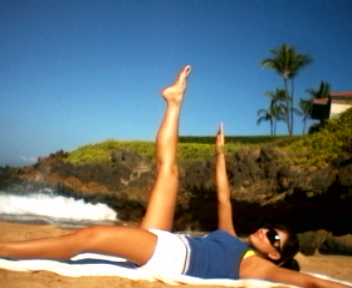 It takes a lot of concentration to hold this pose when  you have to pee!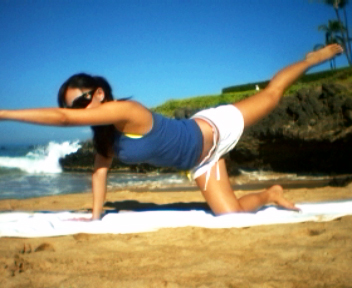 Let's see, what should I wear in my hair … a bow? … a barrett?  Ah … I know … how about the sunset.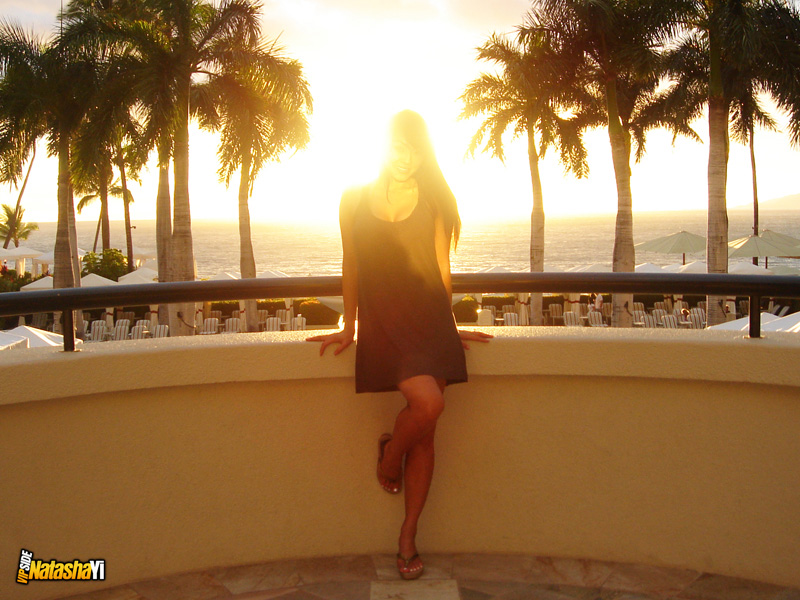 Frolicking in the Fountains of Maui!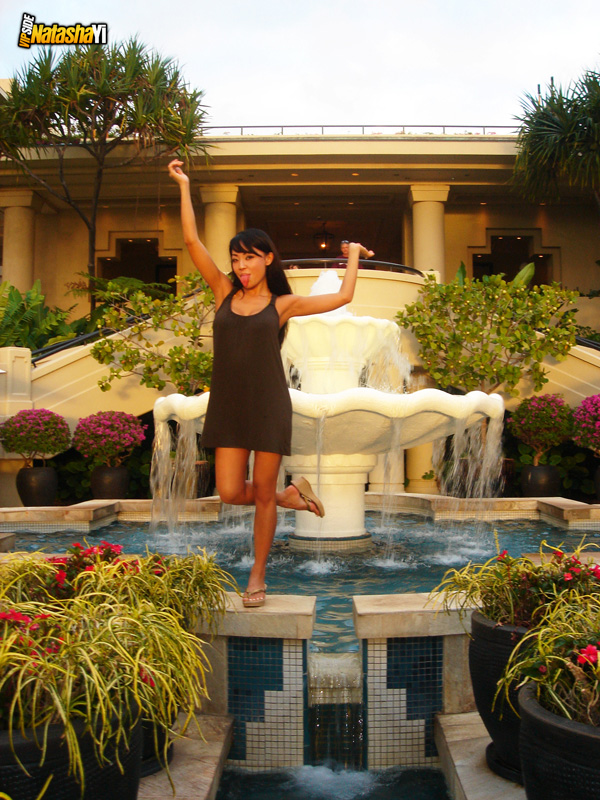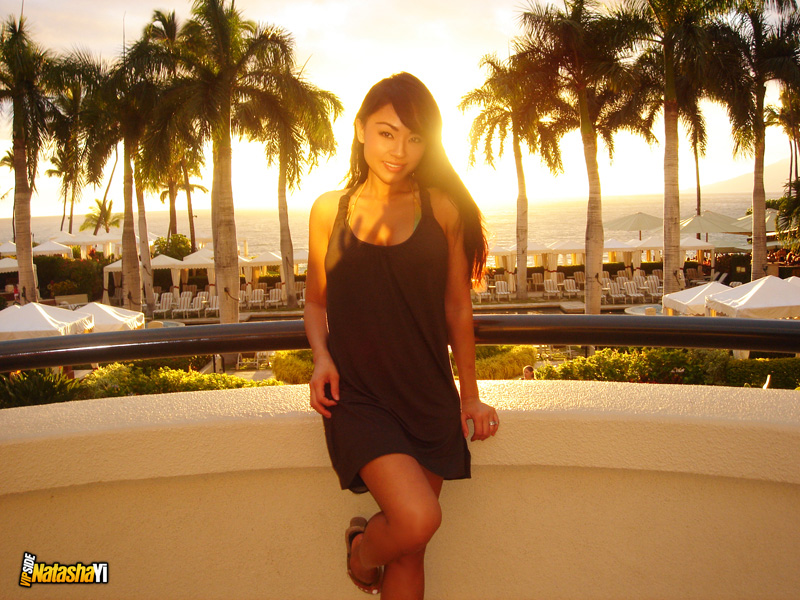 PORNOGRAPHIC LUNCH?????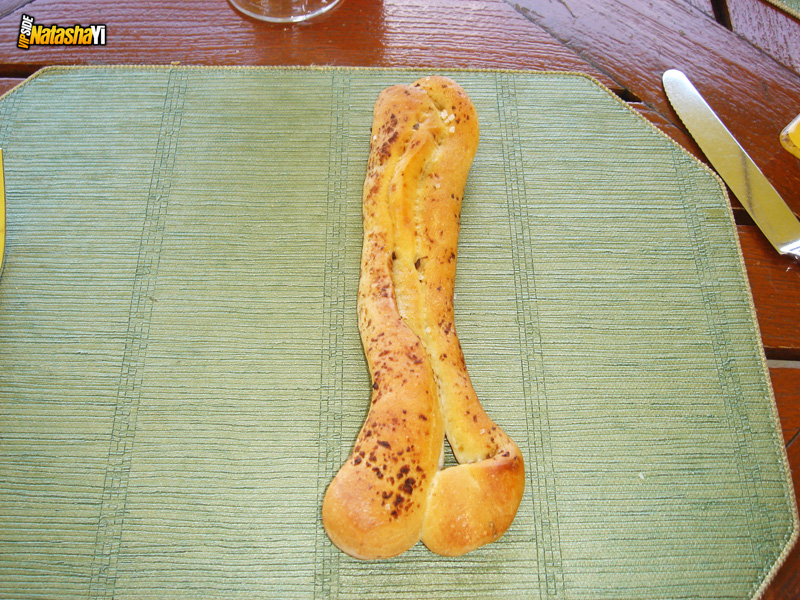 I ordered the Kona Lobster for lunch.  Of course, any decent restaurant serves breadsticks first.  I wasn't really paying attention.  I was reading a script that was recently sent to me while eating this breadstick.  Then some old lady came up to me and said, "Missy … do you mind taking your porn activities somewhere else!  My grandson is over there staring at you as you grab the shaft of that bread!"  WHAT??? I never heard of bread having a shaft.  Anyway …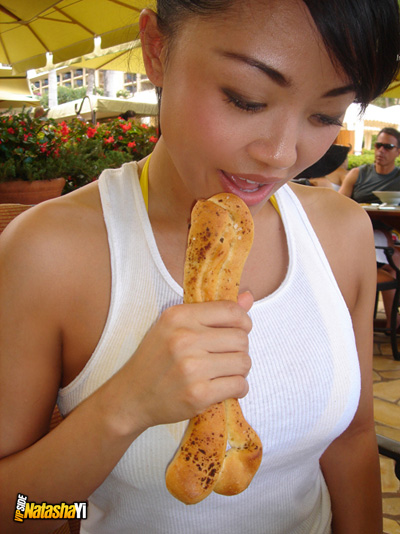 I had him in the palm of my hand … do you see him?? lol ….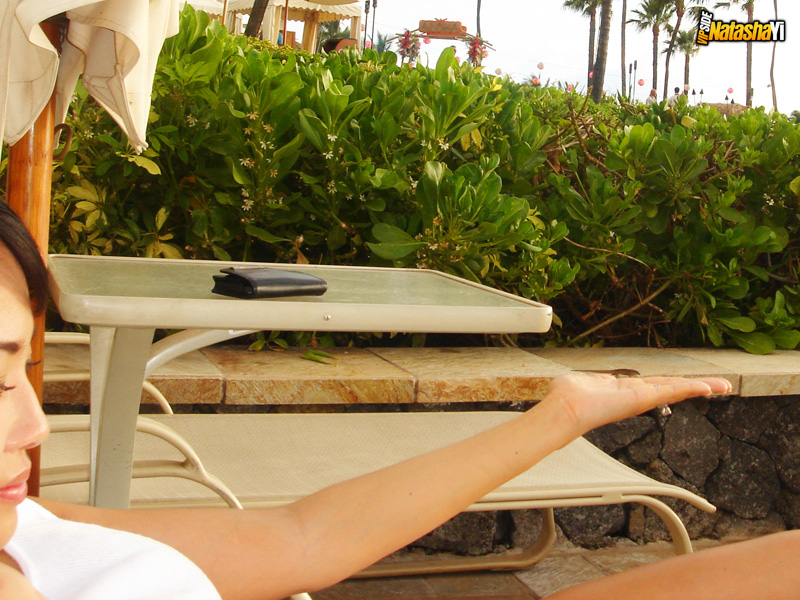 I am strong!! I am strong!!