I had a chance to shoot with one of my favorite photographers and good friend, Tony Chu.  Let's just say he is a brilliant mad man! 😛
It took the team 2 hours to strategically place the cheese slices on me… yes, I said cheese! Oh yum!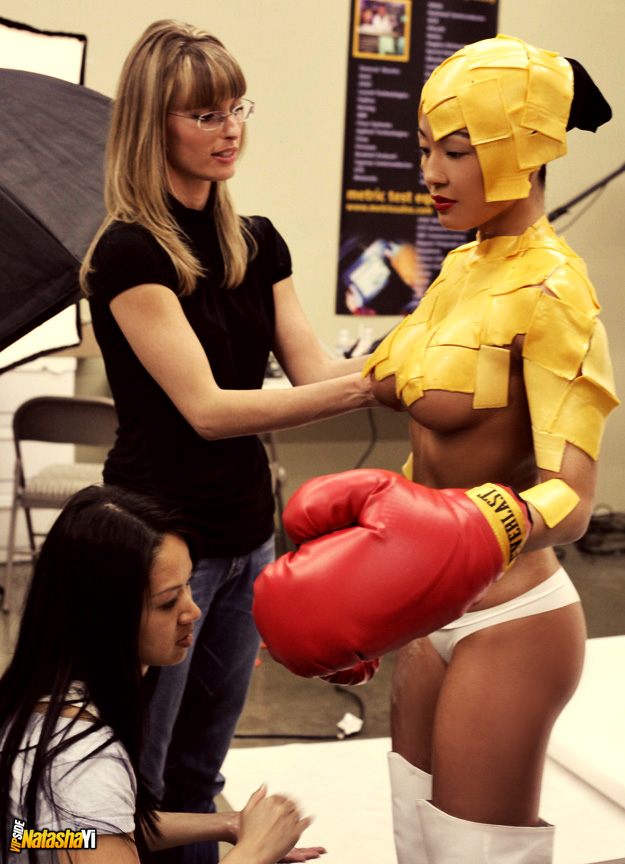 Tony likes his girls real dirty!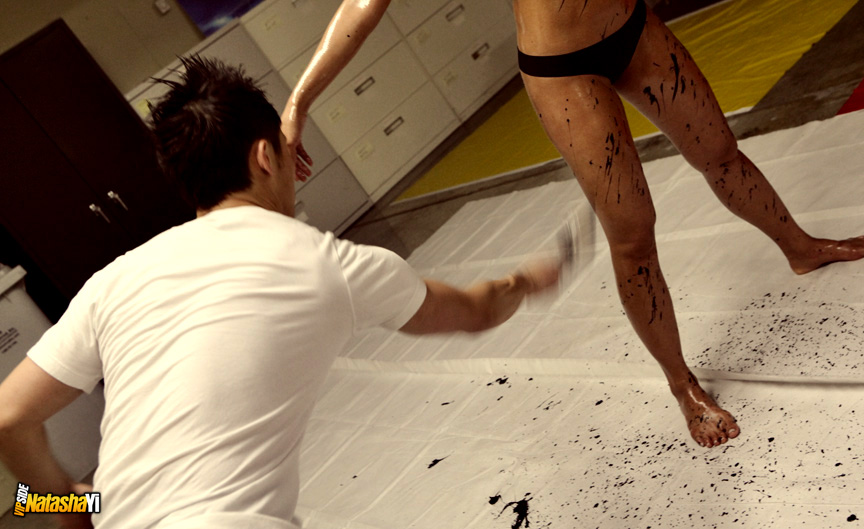 Put yo back into it!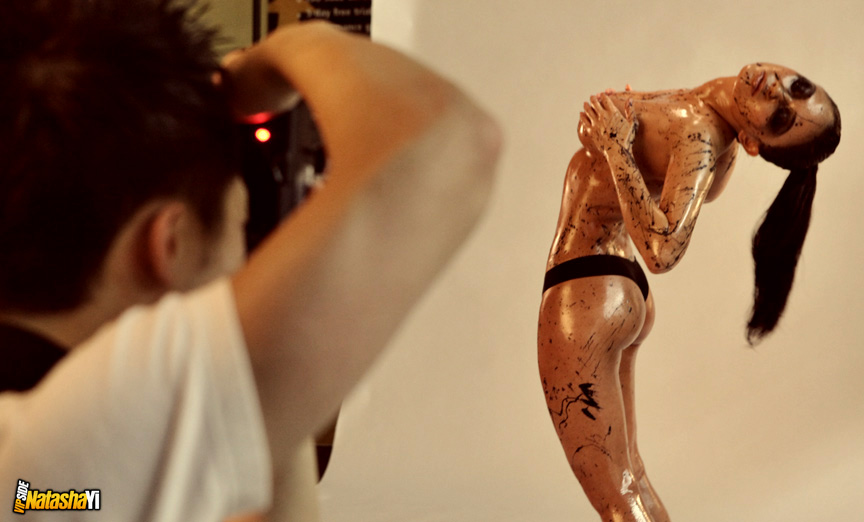 I love you Pam!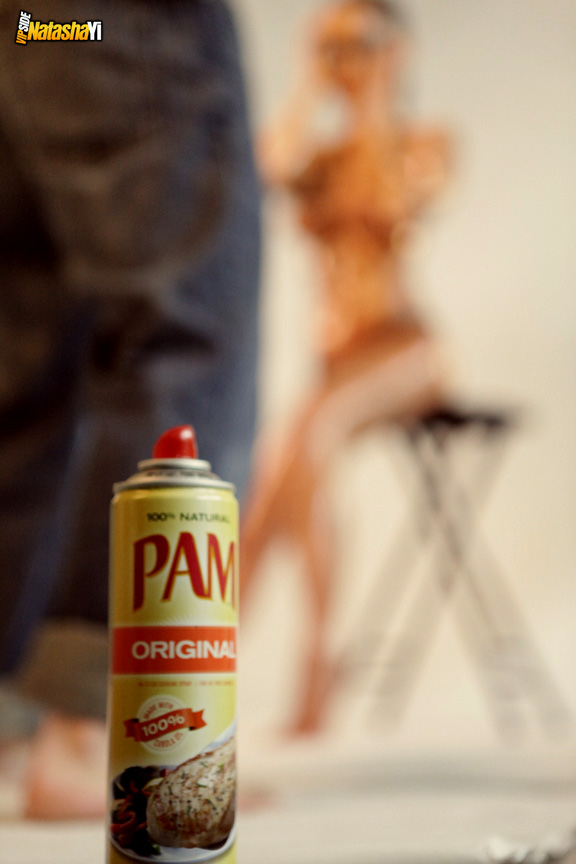 View the results of this shoot soon!